Download
Cuando se inició este blog, Jaime y yo nos pusimos a comentar los estilos de música que más nos gustaban e intentar abarcarlos dentro de nuestros conocimientos y posibilidades: Southern, country rock, jam bands, psicodelia.....y el
Garaje
. Y nos hemos dado cuenta que de este último salvo algunas pinceladas no hemos colocado nada. Sabiendo que en este país hay , por fortuna gran cantidad de garajeros, no nos vamos a explayar demasiado.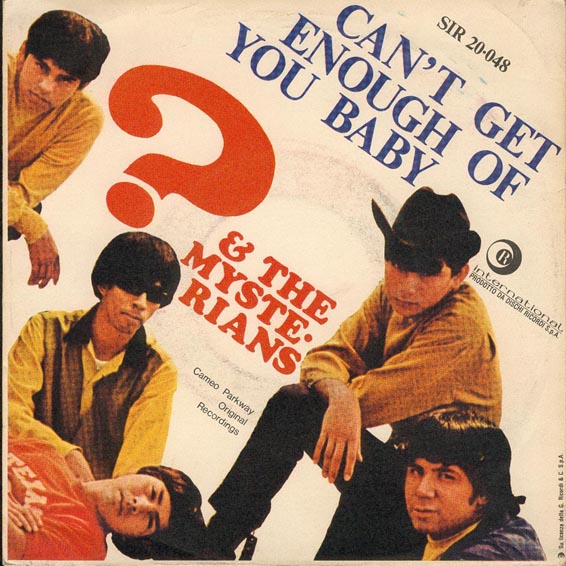 El Garage Rock surgió como una especie de respuesta norteamericana a la primera invasión de grupos ingleses, encabezados por Beatles y Rolling Stones. Con pocos medios pero muchas ganas, miles de bandas a lo largo de USA realizaron su particular traducción del beat y rhythm & blues que venía de las Islas Británicas.
Al no tener muchas posibilidades económicas, los grupos yanquis intentaron innovar, construyéndose ellos mismo cachivaches, pedales e instrumentos que extraían sonidos peculiares y que daban a cada grupo una marca de la casa que con el tiempo pasaría a la historia del rock (y dando de paso el pistoletazo de salida al inminente sonido psicodélico que ya se entrevee en muchos cortes del sonido garaje, de hecho sólo hay que ver los nombres de los grupos para ver que consumían en sus ratos libres). Un oyente versado puede distinguir perfertamente a los Seeds, Elevators, Remains, etc por su particular e inimitable forma de tocar.
En fin, un festín para los oídos que debe ser Patrimonio de la Humanidad desde ahora mismo. Para empezar, este Especial Garage nos trae a agrupaciones clásicas de la que en mi opinión es la mejor época del estilo, obviamente los sesenta. Disfrútalo. Garage track list:
The 13th Floor Elevators - You´re gonna miss me
Knickebockers - Lies
The Seeds -Pushin´too hard
The Barbarians - Moulty
Shadows of Knight - I´m gonna make you mine
The Remains - Why do I cry
The Five Americans - I see the light
The Sonics - Strychnine
Baker Knight & The Nightmares - Hallucinations
Question Mark & The Mysterians - I need Somebody
The Strawberry Alarm Clock - Birds in my tree
Chocolate Watch Band - Dark side of the mushroom
The Blues Magoos - Gotta get Away
The Wailers - Out of our tree
The Electric Prunes - Antique Doll
The Bees - Voices Green and Purple
The McCoys - Hang on Sloopy
Sir Douglas Quintet - She´s about a mover.