Download
El 31 de Agosto de este año falleció en Nashville TN de un enfisema un gran tipo, alegre y entrañable MUSICO - Jerry Reed Hubbard.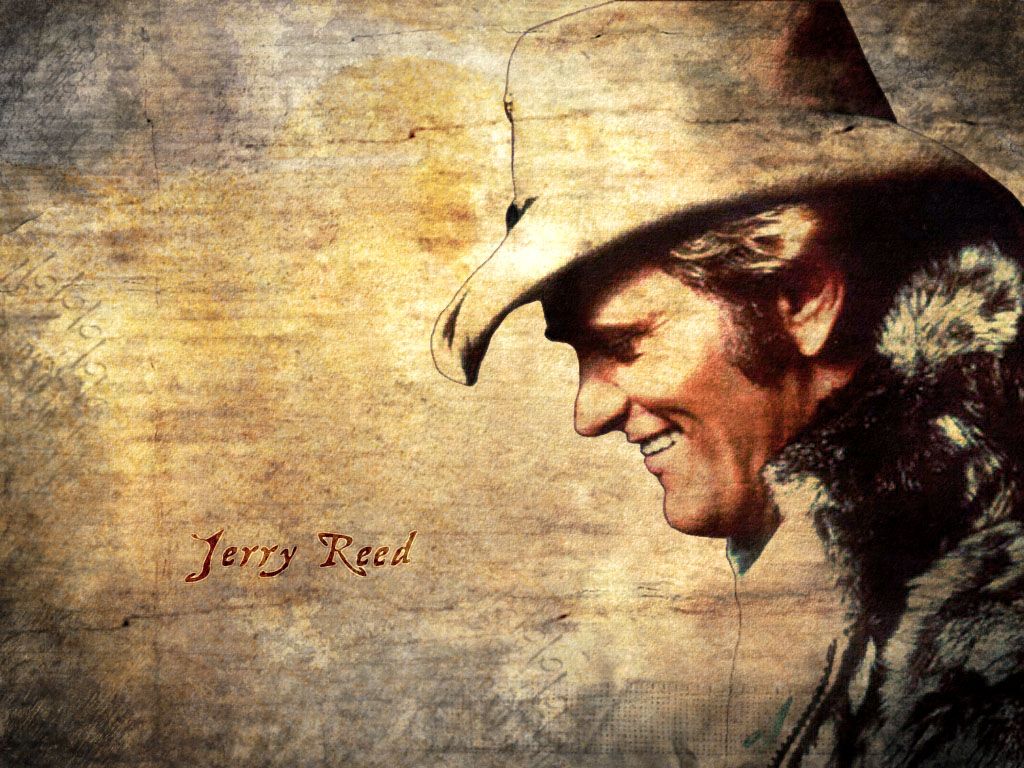 Nacido en Atlanta,GA , en el 37, con una infancia un tanto dura (7 años de orfanato).En 1956 inicia su carrera profesional y todo lo que se propuso lo realizó. Excelente compositor (en 1958 Gene Vincent graba su "Crazy Legs" y en 1967 ELVIS su "Guitar man", con Jerry de músico de sesión) , cantante Country e increible "Pickin-Guitar", actor (gran amistad con Burt Reynolds con interpretaciones memorables "WW and the Dixie Dancekings"(1974), Gator (1976) y la ya clásica "Smokey& the Bandit" aqui "Los Caraduras" (1977) la genial "East Bound and Down" en la Banda Sonora).
Incluso en 1972 salio en un episodio de "Scooby Doo" como personaje animado del "Fantasma del Country Music Hall". En los 90´s se une a sus compadres Mell Tillis, Bobby Bare y Waylon Jennings en el grupo Old Dogs grabando un par de discos y en 1993 junto a Chet Atkins se llevan el Grammy "Instrumental Country" por su disco "Sneakin´around".
Tambien aficionado a la fotografia este "Gran tipo" Jerry nos dejo con 71 años un excelente legado musical y humano ....con su entrañable sonrisa... y este Cojonudo Live .... le dedicamos ... un brindis en su memoria .. desde ........ Carretera sin Fin .... Yeeaaahhhh!!.
Track-list: